A commercial landscape company in Olathe Asks, "Do You Know What's in Your Soil?"What is below the grass? Do you ever think about that? No? Leave it to the experts at our commercial lawn care company in Olathe so you don't have to think about it right? The quality of your landscape is based largely on the quality of soil you have. If you are dealing with discoloration or damaged grass your soil may be the issue.
As a leading commercial landscape company in Olathe, we know that soil consists of four main elements:
Mineral matter
Organic matter
Air
Water
It also has bacteria and living elements such as animals and plants. The quality and balance of each of these elements plays an important role in the overall health of your lawn and if one of these things is out of balance, your entire landscape can suffer. That is why many people hire a commercial landscape company in Olathe.
Feel that chill in the air?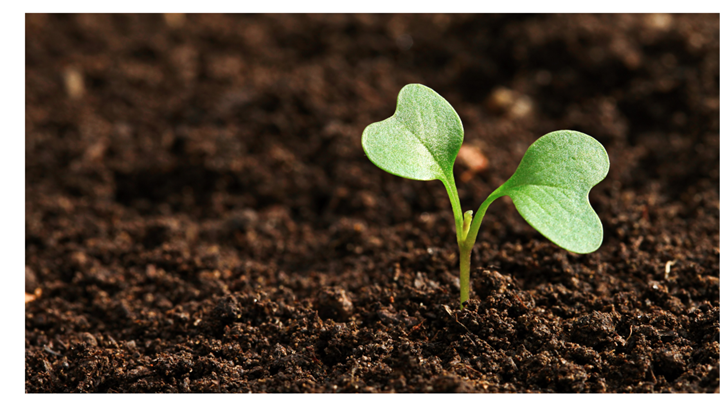 The ground around your business can be exposed to a significant amount of stress. From weather, construction, or even poor-quality lawn care from neighboring businesses, your soil can take a beating. This is preventing it from producing a lush and vibrant landscape, and why a commercial lawn care company in Olathe can help. In an effort to boost the health of your lawn's foundation, soil enrichment must take place. Our experts at Diamond Cut can provide this by implanting the following:
Improved soil health: Adding organic material to your soil like nitrogen and microbes can help add to the vitality of your topsoil and release nutrients that are in the soil.
Improved soil structure: The better the quality of your soil, the stronger it will be to get rich and full grass. Water retention is improved as well to make the root systems hold water and allow for plants to grow more hearty. That is what you are looking for when it comes to planting.
Improved resilience: The more mineral rich your soil is, the better chance it has to withstand seasonal abuse. That means the better the soil the better your plants can take the sun and the snow. If they survive the seasons, the better, it is for your business.
Keep your business looking great without all-season services this year. Hire Diamond cut Lawn & Landscape as your commercial lawn care company in Olathe and let us keep your business beautiful.If you have numerous properties to maintain, it can be overwhelming to provide your own lawn and landscaping services. When you work with our team of experts, we can help lighten the load so you can focus on other aspects. 
Want A Lawn & Landscape
You Can Be Proud Of?
All estimates are free – Call (913) 768-6113

Diamond Cut Lawn & Landscape is a family-owned business that has been proudly serving Johnson County and surrounding areas since 1994. We use premium materials to do high-quality work because we want the very best for each of our valued clients. As one of the top lawn and landscape companies in Olathe, we can design and plant new landscaping, add new hardscaping, install new lighting, and provide erosion and drainage solutions to protect your property and buildings. We're truly all seasons company that specializes in lawn maintenance in Olathe along with snow removal services in Olathe.