Did you know that there are over 12,000 different species of grass? Now, many of these, like corn, you would never want to plan in your yard! However, there are still countless varieties of lawn grasses you can choose from. Which grass type you select will be dependent on a number of factors including the region in which you live and how much sun your lawn gets on a daily basis.
Our commercial landscape company in Olathe knows how often you water your grass are considerations to take into account. Discussing your options with a commercial lawn care company in Olathe will help you make the right choice for your lawn.
Grass has very fragile and sensitive roots. If they do not receive adequate water, they will die very quickly. If you want your lawn to stay lush and green, make sure to soak the roots at least once a week, if not twice a week. In fact, these deep root waterings are much more vital to the success of your lawn than even daily surface watering. If regular watering doesn't work well with your schedule, call a commercial landscape company in Olathe for help.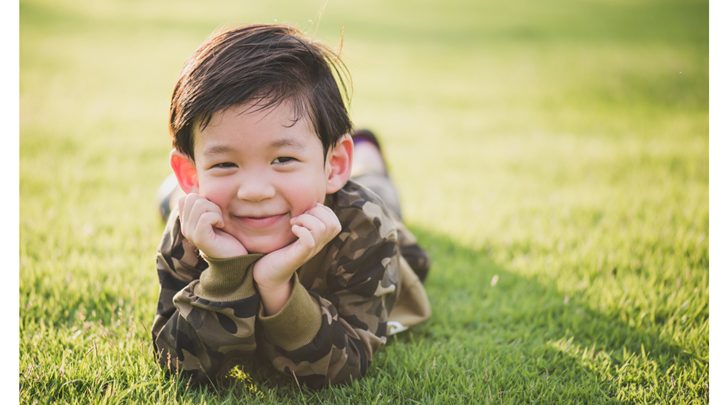 There are many different types and brands of lawn fertilizer on the market. Be sure to choose a high quality fertilizer that will be appropriate. We are a commercial lawn care company in Olathe that can assess your lawn. We recommend fertilizers that are rich in nitrogen for the greenest lawns around.
If the task of fertilizing your own yard seems like a challenge, call a commercial landscape company in Olathe and set up a regular fertilization schedule.
A bright green lawn in the spring is typically started in the fall. While fall is the best time for seeding and aerating lawns, our commercial landscape company in Olathe can still do it in the fall with great results. Aeration will allow for nutrients, water, and air to circulate through your yard, and overseeding on top of this will provide more grass seed to take root and thicken you lawn, making it look lush and green. Again, we recommend these services in the fall, but if you missed the fall lawn care season, it's not too late to catch up this spring!
One of the easiest and quickest ways to a beautiful green lawn is by calling Diamond Cut Lawn and Landscape, the best lawn care company in Olathe. We are experts at creating lush, thick, green lawns with our year-round lawn care services and snow removal services in Olathe.

Want A Lawn & Landscape
You Can Be Proud Of?
All estimates are free – Call (913) 768-6113

We are a family-owned business since 1994 serving the Johnson County and surrounding areas. We use quality materials to do top quality work because we care about our work. Diamond Cut is one of the top landscape companies in Olathe and we can design and plant a new landscape, install hardscaping and lighting, and provide erosion and drainage solutions to protect your property and buildings. We are an all seasons provider as we do regular lawn maintenance in Olathe along with snow removal services in Olathe.