Choosing #1 Olathe Lawn Care Services this Spring
Finding the right lawn care provider in Olathe can seem like a daunting task. It's important to do some research and get estimates from several companies before making your choice. When looking for the best commercial lawn maintenance in Olathe, it pays to compare services, reputation, insurance and licensing. This article will guide you through the process of finding the perfect landscape company in Olathe that meets all of your needs and budgets.

There are many factors to consider when selecting a lawn care provider in Olathe, but with some careful research and planning, it is possible to find one that best suits your needs. From pricing and customer service policies to special offers and guarantees – this article will help you make a more informed decision by providing tips on how to choose the right landscape companies in Olathe.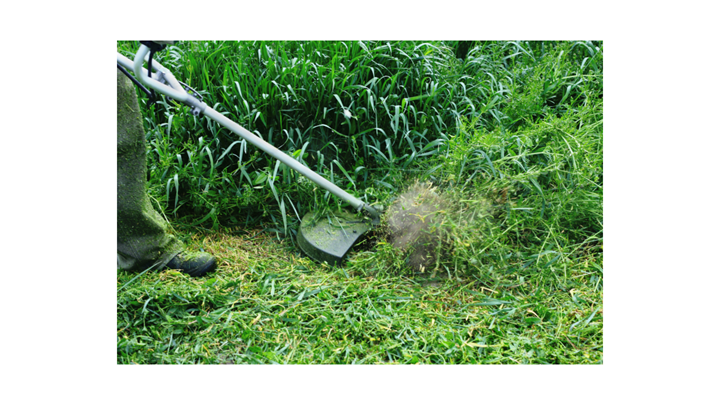 When it comes to choosing a lawn care or landscape company in Olathe, it's important to do some research. There are likely several different businesses operating within the area, so it's important to narrow down your selection by asking questions about their services. Find out about pricing, customer service policies, and any special offers they may provide. Also ask for references from past customers who were satisfied with their results.

Comparison shopping is always a good idea when it comes to finding the best deal on products and services. When you have narrowed down your list of prospective landscape companies in Olathe to a few choices, ask them for estimates for the work you want to be done. Be sure each estimate includes all materials, labor costs, and any applicable taxes. Don't be afraid to negotiate with these companies if their initial price quotes are too high.
Beyond getting an estimate for the work that needs to be done, be sure you compare other aspects of each company as well before selecting which one to go with – such as customer service policies or guarantees they offer on their workmanship.
Additionally, don't forget to read reviews from past customers both online as well as from local reference sources like neighbors or friends who have used them in the past. If a particular landscape company in Olathe appears consistently negative across multiple review sites, then cross that one off your list!

Once you have completed your research and chosen a potential commercial lawn care company in Olathe it's important to make sure they carry insurance and licensing appropriate for this type of business (check with local authorities). You could end up liable if anything goes wrong due to negligence or lack of proper licensing/insurance coverage while they are working on your property – so it pays off, in the end, to make sure all necessary steps have been taken before giving a clandscape company in Olathe access onto your property or handing over payment for services rendered!

Benefits of Professional Commercial
When it comes to com commercial lawn maintenance in Olathe and landscape services, hiring a professional is the best way to go. Not only will they be able to do the job correctly and efficiently, they also carry all the tools and supplies needed to get the job done right. This can save you time, money, and energy compared to tackling those large-scale projects on your own.  Olathe Lawn Care Services provides a variety of benefits that can help improve the look of any property quickly and efficiently.

For starters, professional landscape companies in Olathe have access to high-quality materials like soil, mulch, gravel, grass seed, chemicals, etc. which are not typically available at retailers; having these materials on hand means that they can begin work much sooner than attempting DIY with buying materials from stores or online as needed for each project.
In addition to this, professionals also stay up-to-date on the latest trends in landscaping so you will always be sure that your yard looks its best! Finally, since they specialize in commercial Olathe Lawn Care Services– you can rest assured that they will know how to properly take care of your specific property's needs and do it well enough so you won't have any issues down the road.
Whether it's landscaping or basic lawn maintenance services such as mowing and trimming – it pays off big time to stay local when looking for a commercial lawn care company in Olathe. Here are some benefits:

First off – staying local means less time spent commuting back and forth between appointments which translates into cost savings for the customer by keeping labor costs down. Secondly – being geographically close lets a landscape company in Olathe treat their customers more personally; dropping by one's house or business location makes them feel valued and appreciated as patrons instead of just another number!

Another point worth noting is how experienced technicians may become familiar with certain quirks unique to an area (like soil types) by working closely with clients located nearby over long periods – giving customers better results & satisfaction since their properties now require less tinkering & guesswork from inexperienced techs who don't know what works best in their area!
Choosing a reliable yet affordable provider for your commercial lawn maintenance in Olathe needs can be tricky – but here are four tips that should make things easier:

Ask friends or neighbors for referrals if possible – people who have had experience with local providers will be able to give honest reviews about their experiences & quality of work
Look up licensed providers online & compare prices between them – licensed businesses must adhere strictly follow local laws & regulations so customers are guaranteed quality workmanship at all times (plus most license providers offer extra protection against damages/accidents)
Check out online reviews – review websites such as Yelp or Google Reviews will help customers gain insight into what past/current clients think about particular companies & show how well they perform overall
Get multiple bids before settling on one provider – comparison shopping is key when selecting any service provider since prices vary widely depending on type of work requested & other factors
Following these tips should help ensure customers get the most value out of your commercial lawn maintenance in Olathe investment while preventing costly mistakes down the road!
Make Your Choice
After doing all of this research, narrowing down potential candidates, and conducting interviews – you should now be ready to select your preferred Olathe Lawn Care Services. Make sure you thoroughly understand all terms outlined in any contracts prior to signing them-and remember not all landscape companies in Olathe are equal when it comes to providing great service-so trust your instincts here!
Once you have signed off on everything-it's time for them to get started so sit back relax and enjoy seeing how quickly they transform what was once just an average-looking yard into something spectacular!


We are a family-owned business since 1994 serving Johnson County and surrounding areas. We use quality materials to do top quality work because we care about our work. Diamond Cut Lawn and Landscape Companies in Olathe can design and plant a new landscape, install hardscaping and lighting, and provide erosion and drainage solutions to protect your property and buildings. We are a seasons provider as we do regular lawn maintenance in Olathe along with snow removal services in Olathe.