Get Snow Removal Services in Olathe this Winter — Snow removal is an unpredictable industry. Even the best snow removal services in Olathe can't predict when the first snow will hit. We live in Kansas; we never know what kind of winter we will be having because mother nature is out of our control. Here at Diamond Cut, we are your source for lawn care, but we also provide premium services during the winter months.
Our trained professionals at Diamond Cut Lawn & Landscape are equipped with the best equipment for your safety and that of your employees and guests. We are dedicated to keeping your business clear from the snow and debris left behind from winter storms in order to keep you up and running.
Diamond Cut Lawn & Landscape's snow services include snow plowing, blowing, shoveling and removal. Midwest winters are rough and can be harsh on our lawns, driveways, and all outdoor areas. Let our team handle snow removal to keep your driveway, parking lot, or sidewalk safe and clear of snow and ice all winter long!
Got Warmer Weather on the Brain?
Sign up for Commercial Lawn Maintenance in Olathe

Maintain the trust of your employees and customers with regular snow removal that prevents you from acquiring costly expenses. Lawsuits sue to slips and falls and not a good start to the new year. Enlist snow removal contractors in Olathe so you don't have to worry about an employee, partner or customer slipping on the ice.
Slippery ice and snow will keep your employees from working. To minimize lost time, make sure your office is accessible. Our snow removal contractors in Olathe are trained to clear snow from a variety of large spaces including:
Entryways
Parking Lots
Driveways
Walkways
Loading Docks
When you choose Diamond Cut, you will have way less concern about your commercial property in the winter.
Do not take on the task of snow removal yourself. Leave it to snow removal contractors in Olathe. We help commercial properties keep the trust of their customers and employees, reduce their expenses and keep their reputation solid in the community they live in.
Call Diamond Cut for all your snow removal needs.

Do you need snow removal services in Olathe? Contact Diamond Cut Lawn & Landscaping today!

All estimates are free – Call (913) 768-6113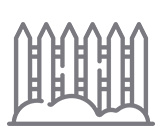 Diamond Cut Lawn & Landscape is a family-owned business that has been proudly serving Johnson County and surrounding areas since 1994. We use premium materials to do high-quality work because we want the very best for each of our valued clients.
As one of the top lawn and landscape companies in Olathe, we can design and plant new landscaping, add new hardscaping, install new lighting, and provide erosion and drainage solutions to protect your property and buildings. We're truly all seasons company that specializes in lawn maintenance in Olathe along with snow removal services in Olathe.